The scandal that hit the entertainment industry hard, and brought new horizons on harassment against women in the country, Pakistan witnessed the biggest defamation case yet, when singer Meesha Shafi spoke out publicly against superstar Ali Zafar.
Meesha Shafi had alleged that one of the biggest names from the entertainment industry, Ali Zafar had sexually harassed her on more than one occasion and that it took a lot of courage from her part to speak out publicly. This is what her Twitter post said: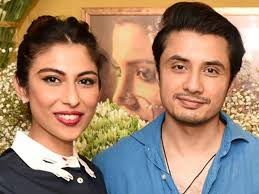 Sharing this because I believe that by speaking out about my own experience of sexual harassment, I will break the culture of silence that permeates through our society. It is not easy to speak out.. but it is harder to stay silent. My conscience will not allow it anymore #MeToo pic.twitter.com/iwex7e1NLZ

— MEESHA SHAFI (@itsmeeshashafi) April 19, 2018
Ali Zafar then responded to Meesha Shafi's tweet, denouncing her claims and stating that he was being defamed by her colleague. Ali then went on to issue Meesha a legal notice of defamation worth Rs. 100 crores.
— Ali Zafar (@AliZafarsays) April 19, 2018
Finally, Meesha Shafi's lawyer and her legal team has submitted a reply to Ali Zafar's counsel, stating that they rid the defamation notice altogether and in return, want Ali Zafar to apologize for all the women he has harassed in his life.
With four High Court lawyers signing the letter, Shafi's legal team says that :"We categorically deny all allegations, assertions and/or insinuation made in your notice against our client, all of which are legally and factually incorrect…The Notice is hence rejected it in its entirety."
"Our client has suffered sexual harassment of a physical nature at the hands of your client, including at the workplace, where both our client and your client were professionally engaged. She was shocked, traumatized and extremely distressed continuously, which affected her professional work. She reported the incidents of sexual harassment to a number of people including the organizers of the events where our client was asked to work with your client.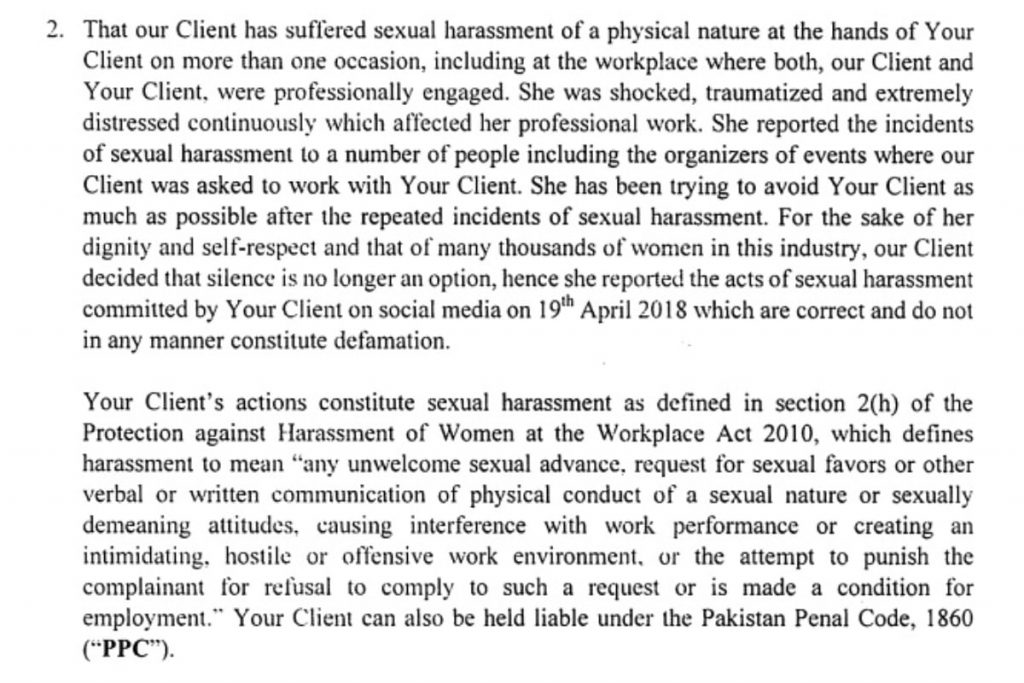 She has been trying to avoid your client as much as possible after the repeated incidents of sexual harassment. For the sake of her dignity and self-respect that of many thousands of women in the industry, our client decided that silence is no longer an option."
The reply to Ali Zafar's legal notice also stated that Meesha could book Ali under the Protection of Women Against Harassment At Workplace Act 2010 and the Pakistan Penal Code of 1860.
Lastly, Meesha and her counsel want Ali Zafar to issue a public apology accepting his mistakes. The apology would not mean that this is the end of the legal battle between the two, but she wants it for the sake of all the women he has harassed in his life.