The tragedy that shook the soul of our nation, brought us back to reality, the rape and murder of 7-year-old Zainab Ansari became a historic tragedy in the country's history. The acts of predator Imran Ali might have taken Zainab Ansari's life, but it forever, strengthened voices against child abuse and sexual harassment of children.
Just as HUM TV had come out with a drama on child abuse, Udaari, which got very famous, another channel named A-Plus had decided to bring forth a television-film on the Kasur tragedy enforced on Zainab. The tele-film was titled 'Zainab Kay Qatil' and was to be released soon, in a bid to inform parents about the consequences of not keeping a regular check up on their children.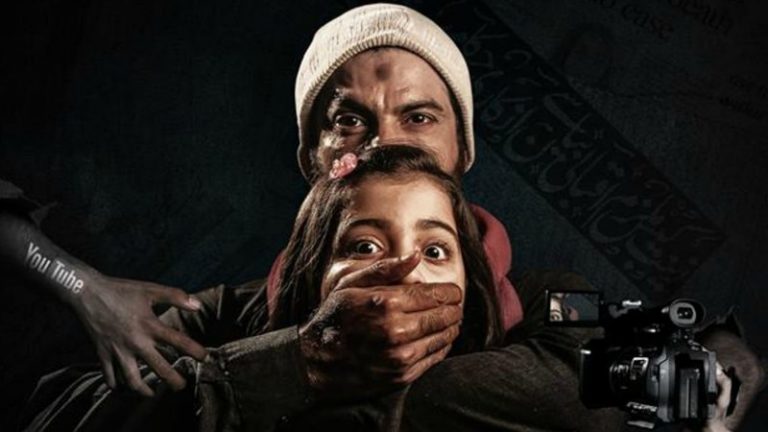 However, before the documentary/tele-film could be aired, Zainab's father Mr. Amin Ansar has sued the local tv channel for trying to exploit his daughter's tragedy. "The TV channel did not bother to seek my permission. I would not allow anyone to use the name of my daughter for one's vested interest. I am going to sue the TV channel that has announced making a tele-film on Zainab," says Mr Ansari while talking to Dawn –Pakistan's number.1 English newspaper.
Zainab's father is also going to be suing a United-Kingdom based NGO that has misused his daughter's name for their personal gains. Zainab's father is bent on not letting people exploit his tragedy along with his daughter's name.
"The UK-based NGO recently visited Kasur and did video recording in our locality. Its representatives visited the school of Zainab in the Munir Shaheed Colony as is shown in the video clip where they met the school administration, teachers and students."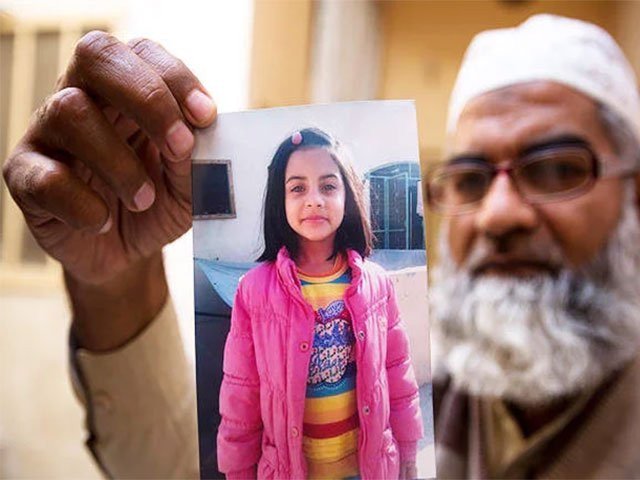 As per Dawn, the tele-film Zainab Kay Qatil has over 65 characters. Written by Umera Ahmed. Kashif Kabeer, the executive producer of the film believes his work would acclaim international recognition and could be screened at famed festival as well. This further aggravated the precautions of Zainab's father.
Another controversy has emerged in the poster of the tele-film, which shows a man with a beard choking Zainab's little mouth. The talking point, however, is the 'mehrab' (a dark mark) on his forehead which only comes after regular prostrating in front of Allah, while in Namaz. These little things have shadowed the tele-film with dark clouds already and it seems like screening the tele-film easily will now become a Herculean task for the TV channel.